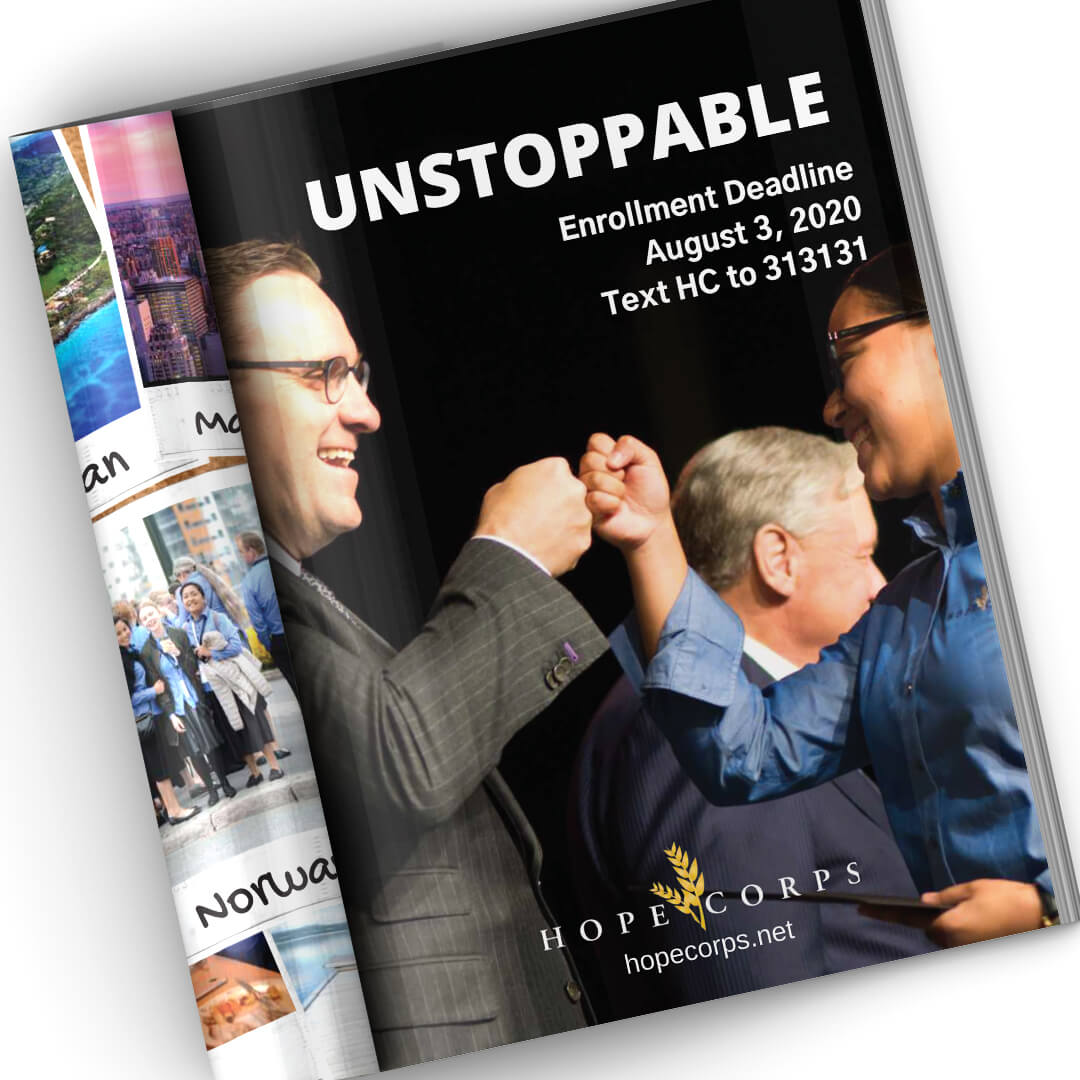 Download the Hope Corps Program Guide. Inside you will find all of the pertinent information to share with new students.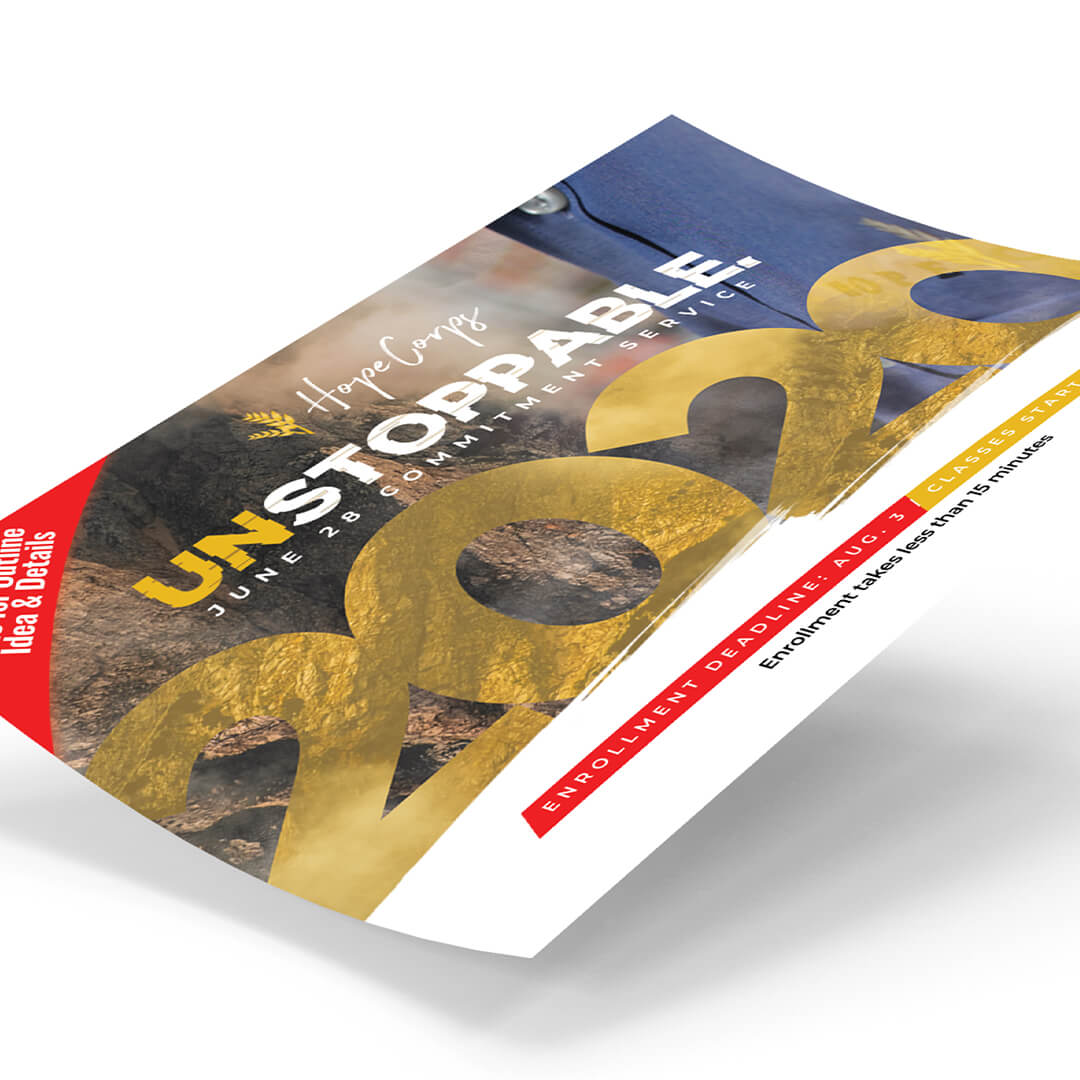 Please download our Service Outline for the upcoming National Commitment Service, happening Sunday, June 28th.
printable handouts for new students
Need more handouts? If you are on our mailing list you should have received a 9×12 Envelope with (12) 4×6 Postcards that can be distributed to those that want to learn more. If you need to print more copies, you can download that file here.


Conviction • Vision • Valor