Following is a report written by Karissa King on the first ever European Hope Corps Residency!  Karissa envisioned the idea and brought it to fruition in Norway!  Thank you to Karissa and Adam for kicking off Hope Corps in Europe!  You both are true trailblazers!   —Judy King
We will be featuring  a lot of the European Hope Corps Photos in a later post.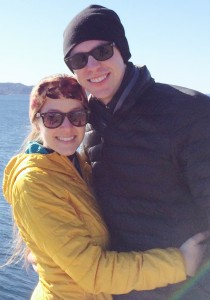 God is truly doing a great work in Europe! During the last two weeks of March, eighteen students from several European countries came together for the first-ever European Hope Corps Residency. The students took two courses (BIB1705 Personal and Spiritual Development & CHM1405 Leadership Development) in two weeks. Instead of completing one lecture, journal and quiz per week, they completed one lecture, journal, and quiz per day! In addition, they engaged in several group activities, presentations, exegesis projects, and more. A huge perk in taking the courses in person was being able to start each course with focused prayer sessions, using the "Prayer Wheel" (one of the resources that Hope Corps students receive in Week 1 of Personal and Spiritual Development).
A highlight of the European Hope Corps Kickoff was the group hike at Kolsåstoppen. The students had been working on their "fear boards" throughout the Personal and Spiritual Development class. Using pictures, symbols, and words, they depicted their fears on one side of the board. On the other side of the board, they depicted their goals, calling, dreams, and aspirations. At the top of the mountain, the students "broke through" the wooden boards by aiming past their fears to their calling, and gaining power and boldness over their fears. It was truly a memorable moment in the lives of these Hope Corps students and all who were present.
We look forward to the possibilities that are ahead with the residency option. Will your church be next? Contact an AST staff member if you are interested in hosting a one-week or two-week intensive residency option.
We are so thankful and blessed to have been part of the European Hope Corps Kickoff. God's army is rising up! Go Blue!
–Karissa King